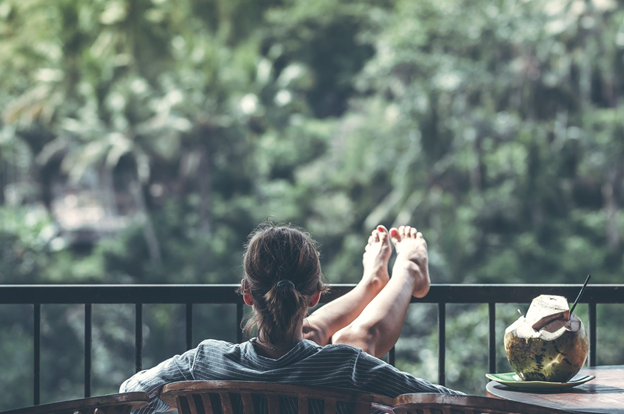 Imagine a flustered person that is constantly on edge and susceptible to a range of symptoms like high blood pressure, anxiety, and fatigue. This paints an accurate picture of the effects of chronic stress, a condition that takes place when healthy stress levels have gone haywire.
A study from The American Psychological Association found that negative psychological symptoms were an effect of intense stressors such as unemployment, serious illness, and bereavement during COVID-19. And apart from the current health crisis, other situations lead to chronic stress, from work life to relationship issues. If you constantly feel stressed but have no way to relieve the symptoms, then these 5-minute stress busters may be just what you need.
Confronting Stress
Sometimes the anxiety caused by stress can make you feel like the situation will never improve. One of the most challenging but effective ways to combat this negative thought cycle is to face it head-on.
By acknowledging that you are facing stress and anxiety, you can separate yourself from the problem, making it easier to identify the cause. A past article on Heart Chakra Balance explains that coming to terms with the good and bad parts of life (like stress) will help you achieve a more steady perspective and grasp on life. You can achieve this in different ways like yoga, reiki, or breathwork. For those who find that life is overwhelming them, you can also try approaching experts in life coaching who can offer advice. After accepting the issue, you can use the succeeding items on this list to destress.
Mindfulness
Mindfulness is a method that encourages a state of focus on the present moment. By observing the present, one can develop an awareness, focus, and acceptance of that reality. Studies have found significant benefits from mindfulness-based practices, including reductions in stress and anxiety. Researchers recommended making mindfulness programs compatible with your goals.
The Headspace Guide to Meditation and Mindfulness lists some easy techniques you can adopt in your life to practice this. It can help calm any negative chatter and emotions going on in your mind, helping you live a more positive life. The book highlights how a simple ten minutes (or five) dedicated to meditating can make a world of difference in becoming more mindful and can have great effects on your mental health.
Exercise
While it's considered normal to be seated for most of the working day, this can actually contribute to the stress you might be feeling. The Philly Voice reports harmful psychological effects of too much sitting for many people, causing them to experience various levels of depressive symptoms as a result. Those who sit too much also cause large muscle groups to become sedentary for extended periods and develop pain and stiff joints. Exercising can be a good way to remedy this.
There are quick exercises you can do during your lunch break, right in front of your desk. Try committing to the 10-minute total body desk exercise routine daily to keep moving despite your busy schedule. Here are some easy ones to start with:
In-place sprint

Mountain climbers

Tricep dips

Push-ups

Butt kicks

Squat jumps

Side-to-side squat
Do each exercise for one minute before stretching to cool down and settle back into your workday. If you want something more intensive, you can try doing HIIT yoga to get more exercise in a short amount of time. You'll feel more energized, and your stress levels will be significantly reduced!
Aromatherapy
Aromatherapy is widely known for its relaxing benefits. Healthline cited research that observed how the odor of linalool, an alcohol found in lavender, produced anxiety-reducing effects in humans that affected the body's flight or fight response. If you have ever entered a massage spa and are struck by soothing scents, it is because they help promote a more relaxing environment.
Scents like lavender are popular for calming effects and can be used in diffusers or simply dropped into a cotton pad and breathed in deeply. Pleasant smells are sure to make you feel better in times of stress, so try a few essential oils to find the one that suits you best!
We cope with a seemingly endless number of stressors in all aspects of life today. It can be caused by the anxiety that comes with the pandemic or difficulties in remote working arrangements, and that's just the tip of the iceberg. Familiarize yourself with different ways to destress, whether it's through pampering yourself or squeezing in a quick workout by your desk. These are acts of self-care that can lower your stress levels, improve your health, and lead to better wellbeing overall.